Open a FREE Share Trading Account with ZERO Brokerage - Buy and Sell Stocks without Brokerage - Set on System and Forget
Traditional brokers charge a lot on brokerage, however this broker does not charge anything for stock buying and selling. Also, you can set a Good Till Cancelled order after buying stock so that the system can sell the stock automatically at your desired price even if you are not monitoring the market. Plus only 25k is blocked for option selling. It takes 5 minutes to open an account online. Click here and Open Free Account with Them Today >>
Agreed we all trade to make money. But what if it's taking too much of your time? A full time trader may be able to give time to trade but what about those like you who have a full time job. Can they trade full time?
The answer is yes. Which my nifty course you need not keep looking at the trade 24*7. Just twice a day is enough.
But there are many who trade time for money forgetting that the trades are affecting their jobs. I got sacked on the job. I was caught red handed trading stock markets while on job. In those days there was no way to trade stock markets on a smart phone… Now days it's easier.
You must know how to deal with time for trading vs money. For example a commodities trader traders from morning till night. Is this good? It's not.
If you are earning money and working from morning to night then you are not living a life. What is the point of earning money and not living a life?
Time and money have a very important relationship. To get success in trading and in life, you must understand the relationship between the two.
Some People are Rich in Money but Poor on Time
My advocate is very wealthy. He owns a BMW and lives in a flat worth over 2.5cr. He is a property dispute and criminal lawyer and handles cases of who is who. So you can imagine how much he earns. But there is a problem. Whenever I try to meet him it takes me 2 days to get an appointment.
There also I have to wait at least 2 hours before my turns comes in.
Well it's not good to ask someone how much they earn but it's easy to ask how many hours they work. They feel happy about it. He works almost 12 hours a day every week, and this includes Sundays too.
He rarely goes on a vacation. Well he cannot as it is not in his hands to manage the dates of the cases he handle. He only eats breakfast with his family – rest of the times he eats alone.
What's the point of making money if you don't have any time to enjoy your life?
A successful person is who works smart, hard and still has enough time to enjoy his success.
A good successful trader is someone who trades without trading too much time for it. I would rather trade 2-3 hours a day and make less rather work from 9 to 3.30 pm on stress and make slightly more than what I make trading less time. Which I do.
If you do not have freedom to do what you want with your money then there is no point in making too much money. With my courses Nifty & Bank Nifty you will have both money and time to have some fun in life.
First week of June 19 I went on a sudden vacation to Gangtok, Sikkim. I had no idea what happened to stock markets from 1-7 June, 19 as I just closed all positions and took time off.
Here are two pics of the beautiful place taken from my mobile on my way to Yumthang, Sikkim: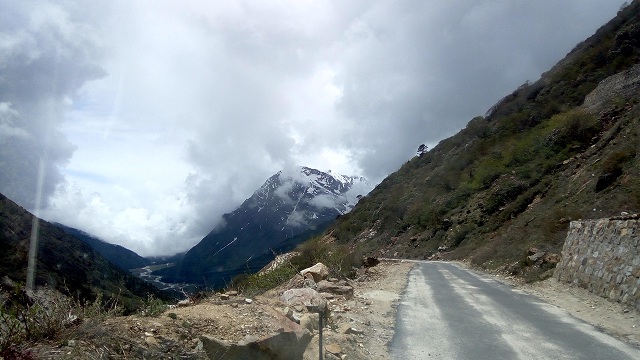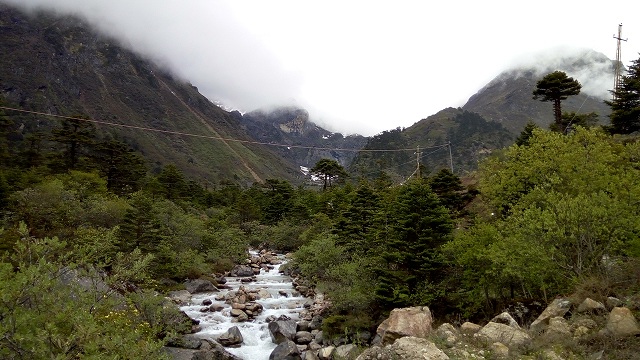 TheOptionCourse.com © Copyright Since 2013 ® All Rights Reserved
Click to Share this website with your friends on WhatsApp
COPYRIGHT INFRINGEMENT: Any act of copying, reproducing or distributing any content in the site or newsletters, whether wholly or in part, for any purpose without my permission is strictly prohibited and shall be deemed to be copyright infringement.
INCOME DISCLAIMER: Any references in this site of income made by the traders are given to me by them either through Email or WhatsApp as a Thank You message. However, every trade depends on the trader and his level of risk-taking capability, knowledge and experience. Moreover, stock market investments and trading are subject to market risks. Therefore there is no guarantee that everyone will achieve the same or similar results. My aim is to make you a better & disciplined trader with the stock trading and investing education and strategies you get from this website.
DISCLAIMER: I am NOT an Investment Adviser (IA). I am an Authorized Person (AP) of a Stock Broker. I do not give tips or advisory services by SMS, Email, WhatsApp or any other forms of social media. I strictly adhere to the laws of my country. I only offer education for free on finance, risk management & investments in stock markets through the articles on this website. You must consult an authorized Investment Adviser (IA) or do thorough research before investing in any stock or derivative using any strategy given on this website. I am not responsible for any investment decision you take after reading an article on this website. Click here to read the disclaimer in full.
Disclaimer | Privacy Policy | About Me
Course 1: Conservative Option Course | Course 2: Bank Nifty Weekly Options Course
Course Testimonials Year Wise: | 2015 | 2015 Page 2 | 2015 Page 3 | 2015-16 | 2016 | 2017 | 2018 | 2019 | 2020 | 2021 | 2022 | Instant Reaction After Reading My Course | Emotional Testimonial | 25,000 Per Week | Bank Nifty Course Testimonials


Traditional brokers charge a lot on brokerage, however this broker does not charge anything for stock buying and selling. Also, you can set a Good Till Cancelled order after buying stock so that the system can sell the stock automatically at your desired price even if you are not monitoring the market. Plus only 25k is blocked for option selling. It takes 5 minutes to open an account online. Click here and Open Free Account with Them Today >>