Date of article: 23-Mar-2020
Let me first show you last 6 months graph of NSE: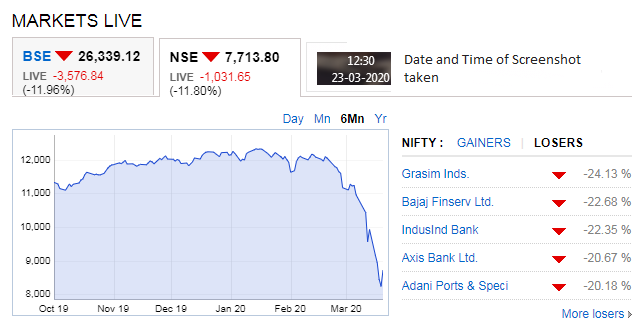 Source: https://money.rediff.com/index.html
On 14-Jan-20, NSE closed at 12362.30, and on 23-Mar-2020 at 12.30 pm it was trading at 7713.80. During this period it has hit two lower circuits. So basically in just last 70 days it has gown down by -37.60%. That is almost 40% of wealth eroded from stock markets in just 70 days.
Where has this money gone? Back to investors bank account. Next time when you hear from media that thousands of crores of investors wealth is lost then do not think that everyone lost money. Fact is even during normal times someone makes and someone loses. Here the story is slightly different. read more