How many of us keep getting calls from advisory/tip service providers promising huge returns from the markets?
I fail to understand how they get our phone numbers? Have you noticed they do not know our names? They start with do you trade stock markets?
Anyway before I say anything you can see this email sent to me. This person is in deep debt. Lost 15 Lakhs in stock markets because he took tips from advisory companies.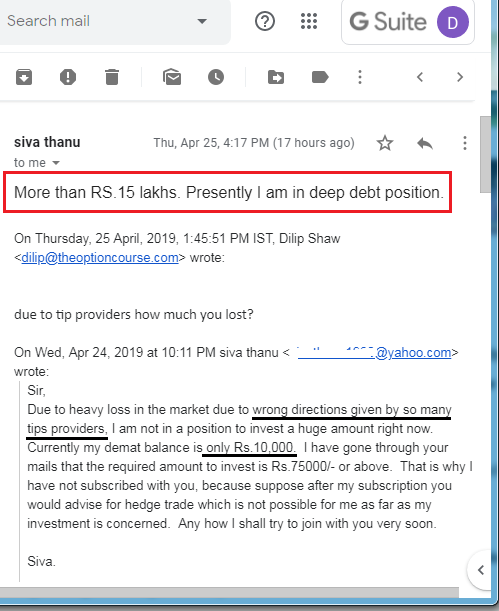 His email:
Sir,
Due to heavy loss in the market due to wrong directions given by so many tips providers, I am not in a position to invest a huge amount right now. Currently my demat balance is only Rs.10,000. I have gone through your mails that the required amount to invest is Rs.75000/- or above. That is why I have not subscribed with you, because suppose after my subscription you would advise for hedge trade which is not possible for me as far as my investment is concerned. Any how I shall try to join with you very soon.
Siva. read more