Part of my newsletter to my subscribers dated 29-Nov-18
I have written this before that Nifty and India VIX are inversely proportional. Today I want to just write again because it has again proved that they both are inversely proportional.
See last 3 months graph of India VIX and Nifty – Source: MoneyControl.com: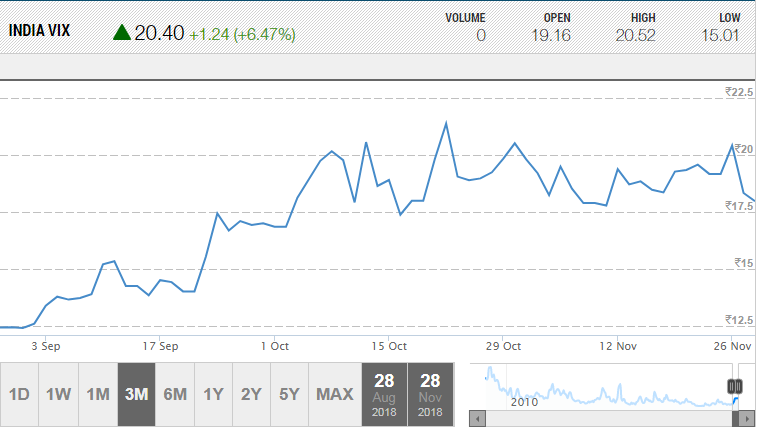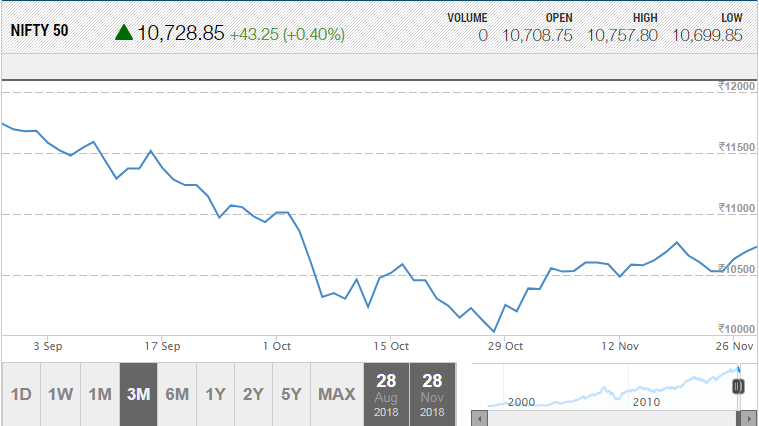 Can you see from Sep to Nov 18 India VIX kept on rising and Nifty in the same period kept on falling?
If you read my emails thank you. Hope you remember what I said on 27-Nov-18 that Nifty at 10600 is looking very strong and at the time of writing this email on 29-Nov-18 Nifty is at 10824.25. read more