I keep sending investment ideas, not tips, to my customers who have done my course.
Here is what they get as my paid members which is not sent to free newsletter subscribers.
On Jan 18, 2021 at 1:28 PM, I sent a mail to my mailing list that has email of people who have done my Nifty or BN course.
Here is the screenshot of the email sent date as proof (a copy of the email goes to me as well):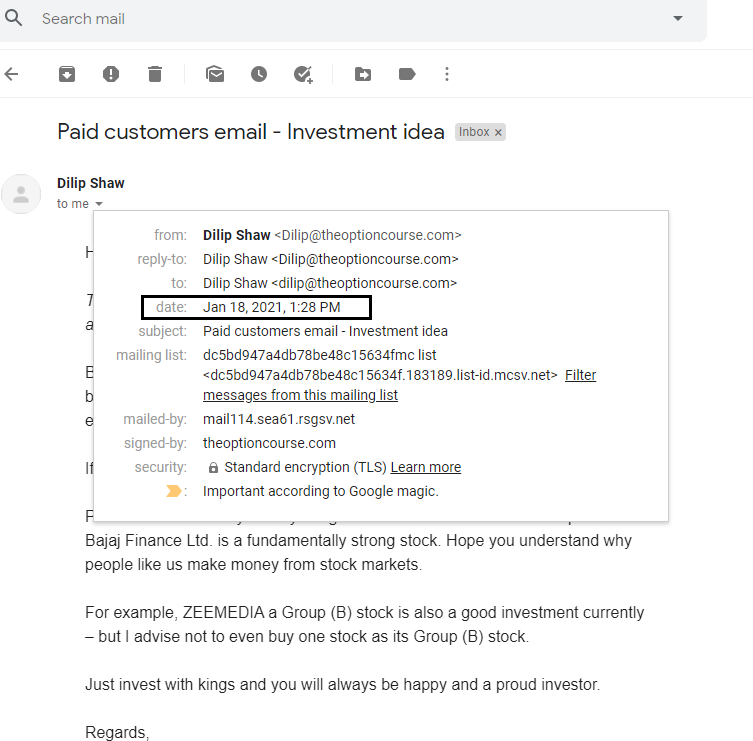 Here is the screenshot of the email sent: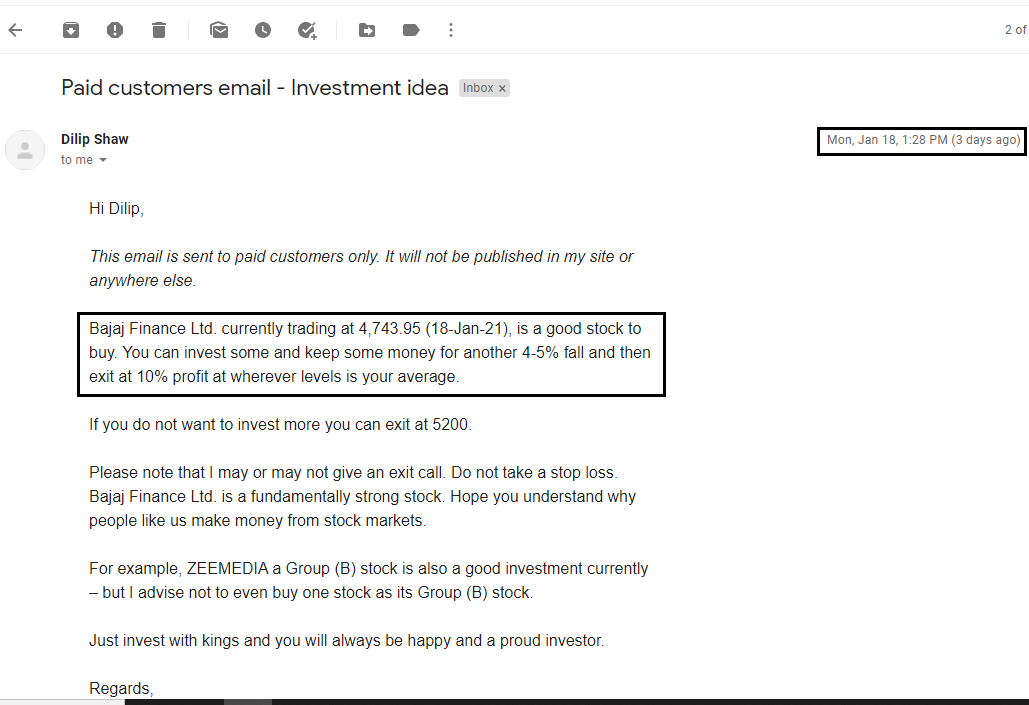 Copy of the email in text (only after the stock already rallied):
=======================
Hi, read more